Morali Medical Aesthetics Microneedling
Microneedling at Morali Medical Aesthetics
Microneedling is also called Collagen Induction Therapy, is used to improve the skin's texture and tone regardless of the pigment/color of skin. It is widely used to reduced surface scaring and minimizing the appearance of wrinkles. Tiny surgical steel needles are used to create micro tears in the skin that force the skin to produce fresh new collagen that gives the skin a tighter, healthier look.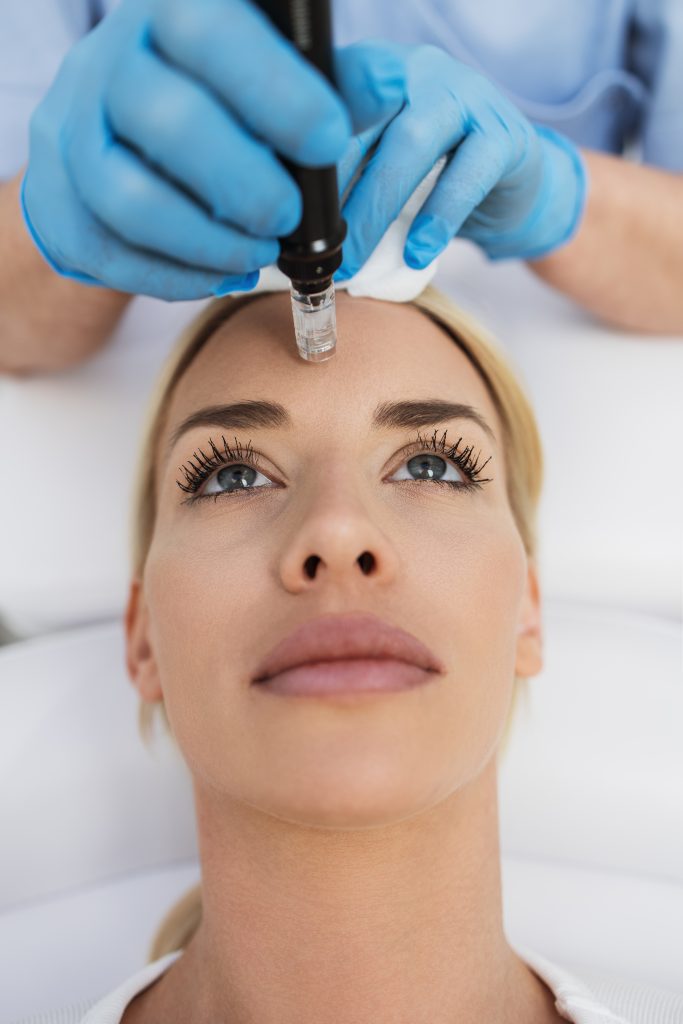 Benefits of Microneedling
Helps to improve the visibility of acne scars, fine lines, and wrinkles, crepiness, diminish hyperpigmentation, improve skin tone and texture, surgical scars and stretch marks, resulting in smoother, firmer, younger-looking skin
Results after 3 Microneedling treatments:
Frequently asked questions
Microneedling results are instantaneous once the skin heals, but to see the final results it is recommended that you have anywhere between three and six treatments.
Data has shown that Microneedling effectively boosts the penetration of topical skincare and plumping skin products. The data also shows its efficacy in reducing fine lines and wrinkles to give a more youthful appearance.
The effects of the initial round of Microneedling treatments last on average between four to six weeks for most people. However long your individual results last, the effects of Microneedling are not permanent, so you will need to continue taking treatments to maintain the youthful effects.